Show results for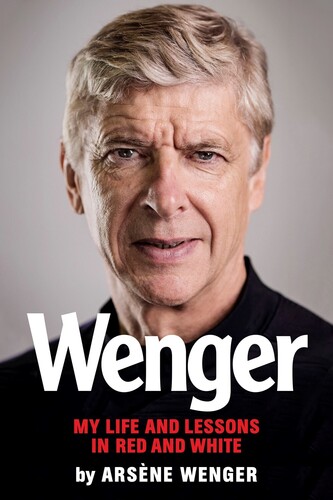 WENGER
Summary:
In Wenger: My Life and Lessons in Red and White, world-renowned and revolutionary soccer coach Arsène Wenger finally tells his own story for the very first time.
Wenger opens up about his life, sharing principles for success on and off the field with lessons on leadership, personal development, and management.
This book charts his extraordinary career, including his rise from obscurity in France and Japan to his 22 years at the helm of Arsenal Football Club
Covers the years of controversy that led up to his resignation in 2018 and his current seat as chief of global football development for FIFA
Wenger offers studious reflections on the game and his groundbreaking approach to motivation, mindset, fitness, and the winning edge.
He popularized the attacking approach and belief that the game should be entertaining.
Includes full-color photo
Among the most successful managers of all time, Wenger, affectionately nicknamed "the professor," has won multiple championships and run one undefeated and unmatched English Premier League season.
This is a must-read for Arsenal fans, soccer fans, athletes, trainers, business leaders, and anyone seeking the tools for success in work and life.
The story of one of the most revered and successful coaches—and his tactics and vision—in the world's largest sport
Makes a great gift for diehard soccer fans around the world
Add it to the shelf with books like Alex Ferguson: My Biography by Alex Ferguson, Beckham: Both Feet on the Ground: An Autobiography by David Beckham and Tom Watt, and Eleven Rings: The Soul of Success by Phil Jackson and Hugh Delehanty.insert.
About the Author:
Arsène Wenger is one of the most respected and winningest football (soccer) coaches in history. He was the manager of several professional teams including Arsenal Football Club in London, where he spent 22 years before resigning in 2018. He won multiple championships with Arsenal and led the club to an undefeated English Premier League season ("The Invincibles" team of 2003-2004).
He became famous for his attacking approach, his belief that the game should be entertaining, his groundbreaking approach to fitness and nutrition, and his ability to spot young talent. He is currently FIFA's chief of global soccer development.
Hardcover: 352 pages
Biography & Autobiography / Sports
Sports & Recreation / Soccer
Business & Economics / Leadership