Show results for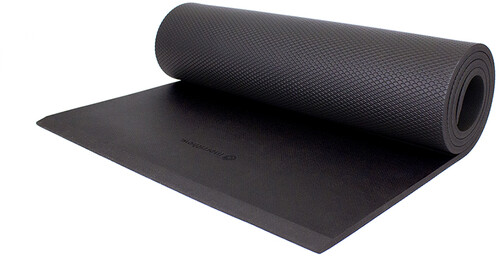 MERRITHEW ECO-LUX IMPRINT MAT (12.7 MM / 0.5 INCH)
Eco-Lux Imprint Mat (12.7mm)
The Eco-Lux™ Imprint Mat is designed to support you during any type of workout. Whether you're performing athletic conditioning drills or balance and stability exercises, it's the ideal all-in-one exercise mat for everyday use. With two sides to choose from, this antibacterial and anti-slip mat will stay in peak form through it all.
Benefits and Features
Eco-friendly rubberized gel foam provides superior comfort, stability and proprioceptive feedback
Antibacterial and odor resistant
Its closed-cell structure is sweat and water resistant, making it easy to clean and restricts bacteria growth
Highly durable with superior shock absorption and compression recovery to prevent the mat from deforming after repeated or prolonged use
Reversible with softer upper layer and firmer under layer
Care & Cleaning
Wipe clean using a diluted mixture of water and mild soap
Dry with a towel or allow to air dry
Ensure product is dry before using
Never use corrosive cleaning products on mat
Store in a dry location away from direct sunlight
SPECS
LENGTH: 72.0"
WIDTH: 24.0"
HEIGHT: 0.50"
WEIGHT: 6.40 lbs